MTK i500P(MT8788A) AIoT Solution
The i500P(MT8788A) is a powerful and efficient AIoT platform specially designed for portable, home appliance or commercial AIoT applications that requires high performance edge processing, advanced multi-media capabilities, multiple high-resolutions cameras, connected touchscreen displays and multi-tasking operating system.
The chip is integrated with the quad-core cluster of Arm Cortex-A73 and Cortex A53 with the frequency up to 2 GHz. It supports Google Android 9.0 system and a variety of demanding applications such as web browsing, global positioning system, etc.
The operating frequency of the built-in Arm Mali-G72 MP3 GPU is up to 800MHz and it can provide powerful gaming or 3D graphics acceleration. With a wide range of interfaces and connection peripherals as well as the flexible storage and memory options, the i500P(MT8788A) allows product designers to be flexible in customization and innovation.
The frequency of i500P(MT8788A) dual-core AI processor is up to 500MHz and it supports deep learning, neural network acceleration and computer vision applications. It can be combined with a camera of the resolution up to 25MP to clearly and accurately perform AI applications such as face recognition, object recognition, etc.
Specifications:
AIoT Solution

i500P

CPU

4*A73 2.0GHz+4*A53 2.0GHz

Memory

LPDDR4 16bx2ch @ 3733Mbps

Camera

Low power 3x ISP 32MP@30fps

Tensilica VP6x2

Depth, FE/FM, Motion

Video Decode

1080p@30FPS H.264/265(HW)

4K@30FPS H.264/265(SW)

Video Encode

1080p 30FPS H.264

Graphics

ARM G72 MP3 700MHz

Display

1920*1200 60FPS

Modem

Cat-7 with 2*20 CA

C2K SRLTE

L+L DSDS support

Connectivity

Integrated 1*1 AC/b/g/n

GPS/BT4.2
Appearance: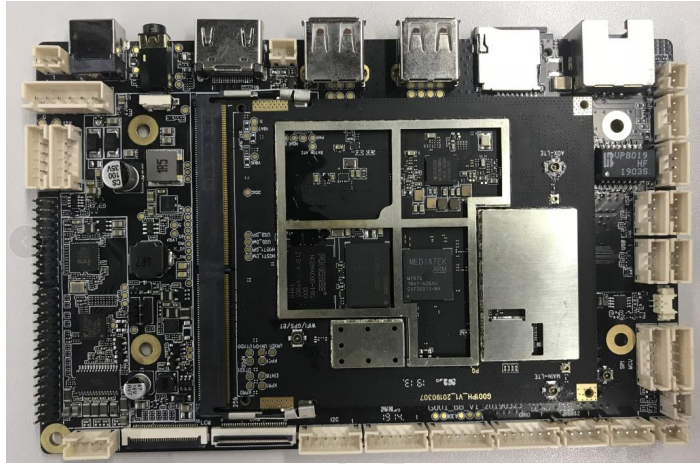 Features:
High performance
High stability
High extension
Applications:
AD Player
Commercial Display Devices
Interactive all-in-one machines
IPC(Industrial personal computer)
Smart Home
Technical Support:
SMC-DTDS can provide circuit diagrams, PCB reference board diagrams, SDK as well as a full range of technical services.
For further details, please contact us.


Sales@smc-dtds.com

91-9880080140

Smart-core
DTDS
SuperIC
©2020 SMART-CORE DTDS LIMITED ALL Rights Reserved